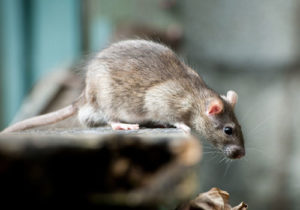 ★★★★★

based on

18

reviews
Overall rating:
Pest Control Leeds, Yorkshires Pest Exterminators for Domestic & Commercial Premises
Pest Control Leeds offer the strengths and experience of a multi-national organisation, whilst retaining the agility and characteristics of a local company.
Appointments Available Today, No Call out charges. Free Survey, Contact us on 0113 350 3342
We can help with any Pest Control Problem in leeds. Key West offers a reliable and efficient Pest Control & prevention service in Leeds and Bradford
Pest Control Leeds aim to provide a pest free environment for your commercial business or domestic premises. We hold liability insurance of £10 million and all work is guaranteed.
For a quotation, free survey or advice please contact us on
0113 350 3342

We cover the following Pest Control in Leeds.
Bed Bugs, Flea control, Carpet Beetle, Cockroach Control, Mice Control, Mole Control, Moth Removal, Pigeon Proofing, Rat Control, Squirrel Control,Wasp Nest Removal, Pest Control Costs, Pest Control Prices, Pest Control Quote, Pest Control for Resturants in Leeds & Yorkshire.
key West Pest Control Are Fully Accredited by The British Pest Control Association, Safe Contractor and CHAS schemes
As the warmer weather approaches ants are the first to show up from there underground nests and can create a real nuisance as they look for food sources and can enter your property looking for this. Once found they will be in your property. Here at Best Pest solutions we can help to get rid of them with our effective Ant control solutions. Contact us today for a Quote and appointment.
Bedbugs are brought into your home mostly from traveling and are more wide spread in transit towns and cities where people are traveling to and from different countries. Your suitcase or baggage is the most common place for them to hitch a lift. If you do travel try and avoid pacing your suit case on the bed and use the luggage stand in the hotel room. If you are getting small bites in the night and you suspect a Bedbug Infestation you need to call in the experts to detect and exterminate them as soon as possible to avoid further spread to other rooms in your home or commercial property. We provide a effective Bed bug control solutions and also over a discreet service for commercial Property owners.
Fleas can be a real nuisance and can spread and breed very quickly laying their eggs under carpets so if you think you have fleas in your home you need to react quickly before they spread. Fleas can be brought in on cats or dogs into you property. If you move into a property where the previous owner had a cat its best to get it checked out. We offer effective Flea fumigation and flea control solutions for your home and landlord properties.
Rodent Problems start in the winter months as the cold weather starts. This is because they are trying to find shelter from the cold and also find food. We offer Rodent control prevention and removal form your property. We also find where the rodents where finding their way into your property so they don't come back in the future.
Do you have Mice problems in your Home? Best Pest Solutions offer a fast Call Out Service call us on for assistance. Mice will come into your home to escape from the cold weather and to find food. We offer effective Mice control and to help stop Mice from returning to your property in the future.
Squirrels can be a real nuisance and often get into your home in their roof space of attic of your property. If you can hear loud noises and scurrying about in your loft then you may have a squirrel.
We can help with all bird problems form pigeons in your sola panels to pigeon netting and spiking. We offer effective solutions to all bird problems throughout Norwich and Norfolk areas. Fast efficient service offered, contact us today for a free survey and quote.
We offer a first class effective Wasp nest removal service and Wasp nest treatments to all properties. We fully guarantee our service to get rid of your Wasp problem on the first visit. All our Wasp technicians are insured and trained to industry standards. Wasp will start forming their nests form May onwards until early October. They will create a nest in compost heaps, in your loft space, in a chimney, or any other cavity area. If you suspect you have a Wasp nest contact us for a appointment.